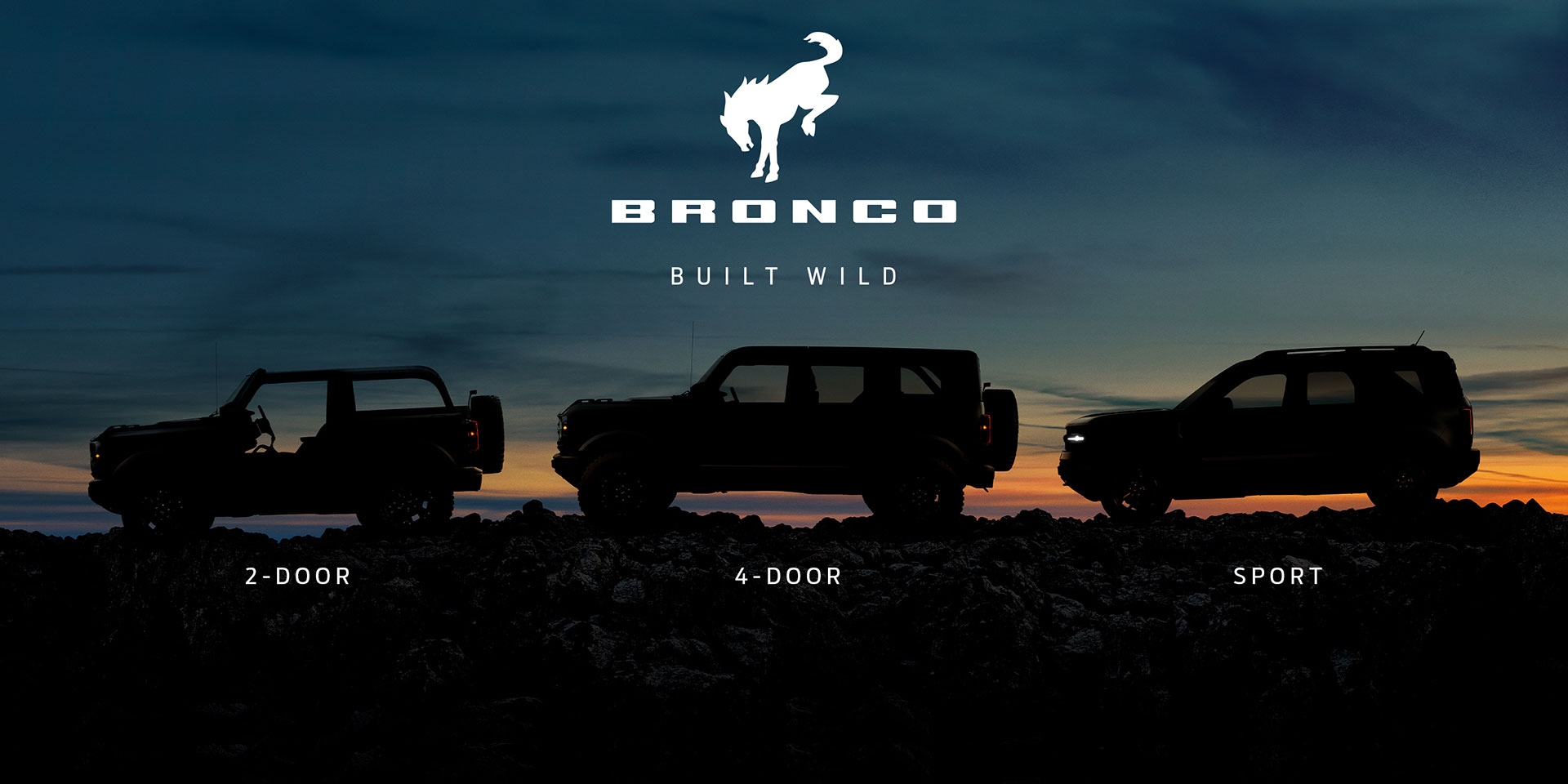 Ford Bronco For Sale in St. Joseph, MO
The Ford Bronco is back, and more capable than ever! Introducing the newly released 2021 Ford Bronco, built with options for every road and condition. The 2021 Bronco revamp brings classic signature detailing, with updated design. Choose between 2 and 4 door options, as well as a host of power and engine features.
The 2021 Ford Bronco offers 3 unique styles and designs for off-road journeys or urban cruising. Expertly crafted with customizable roof and door panel removal, the capability extends beyond the engineering to the simplest aspects of the overall design. Smart features and capable connectivity combine with EcoBoost technology for a smart, efficient journey for the road ahead.
Ford Bronco Models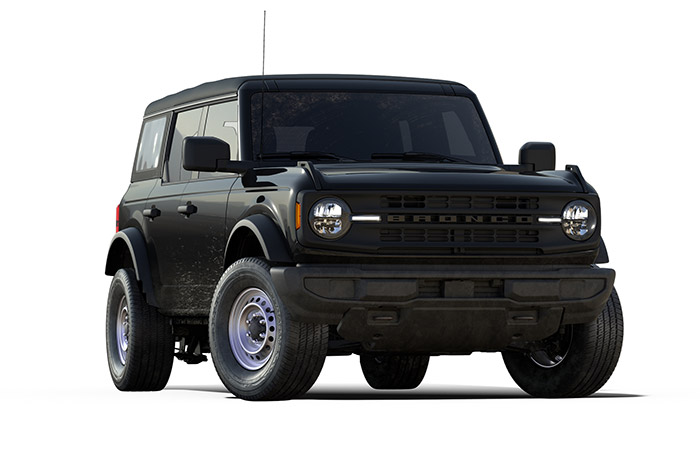 Base
Raw Design with Optimal Power. The Bronco Base offers raw power and design, unlike any other entry level SUV. The first foray into the 2021 Bronco offers a new design with classic intention. Made to be driven as the original was intended, the Base is built for simplicity and customization, both on and off the road.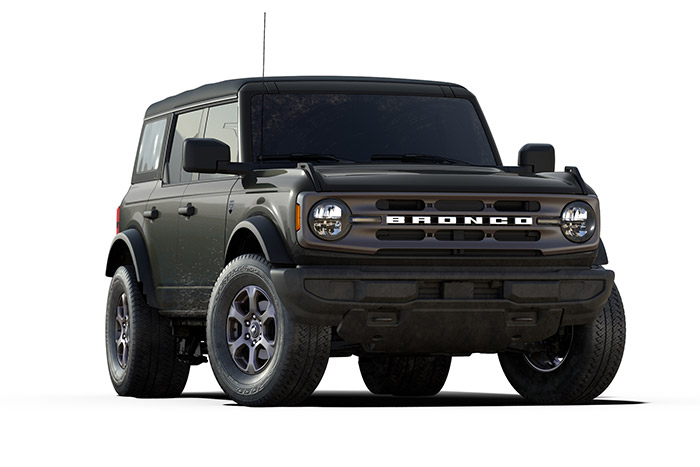 Big BendTM
Powerful Off-Roading in a ComfortablePackage.The Big Bend brings the power of the classic Bronco, with updated luxury and design. Whether cruising the urban streets, or taking an unpaved in the country, the Big Bend comes equipped for it all.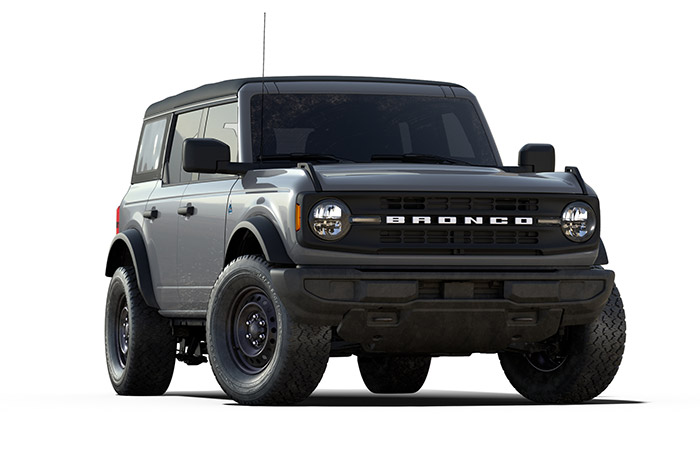 Black DiamondTM
Unstoppable Performance for Any Terrain.Just as the name suggests, the Black Diamond Bronco is not for the faint of heart. Built for longevity in any terrain, the Black Diamond offers performance from end to end, with plenty of adrenaline along the way.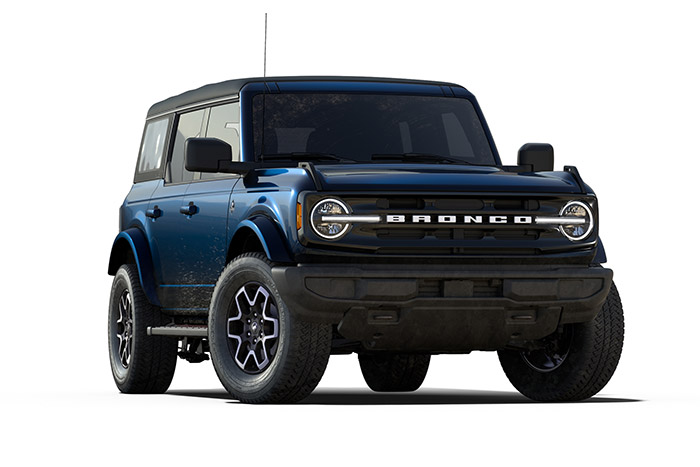 Outer BanksTM
Luxury Off-Roading to go the Extra Mile.The Outer Banks brings that extra dash of class to the iconic Bronco line. Offering high-end finishes and enhanced technology, the Outer Banks achieves the highest level of performance with an added touch of elegance.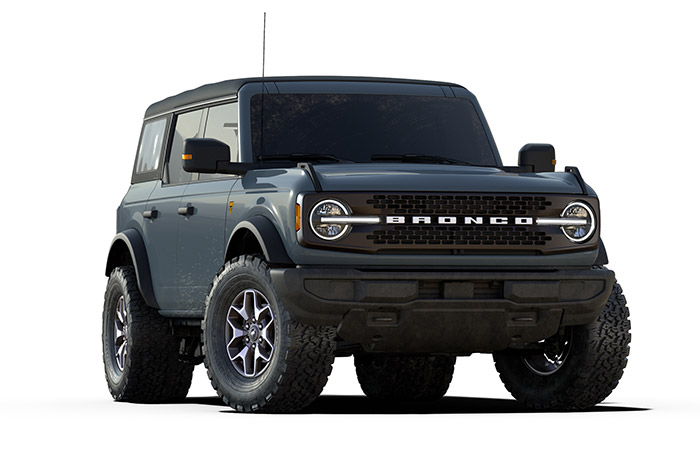 BadlandsTM
Extreme Capability with Added Comfort for the Journey.The Badlands Bronco takes performance and luxury to a higher level. With enhanced capability features, and a host of technological advancements from the Black Diamond model, the Badlands takes you anywhere from the road to, well, the Badlands.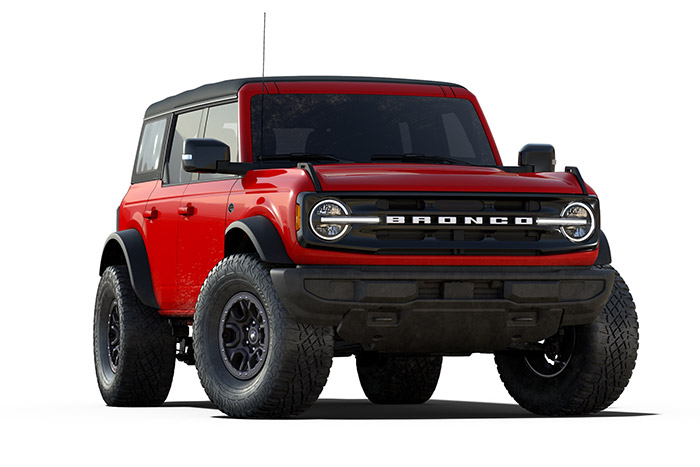 WildtrkTM
Enhanced Power for the Ultimate Off-Roading Experience.The Wildrak Bronco takes what the other trim options offer, and amplifies what the Bronco is built to do best. High speed and power options combine with expertly crafted design to bring luxury, comfort, and performance into the ultimate off-roading package.