Anderson Ford of St. Joseph is excited to introduce a new mobile service!
For added convenience, we come to you for your vehicle service and maintenance needs.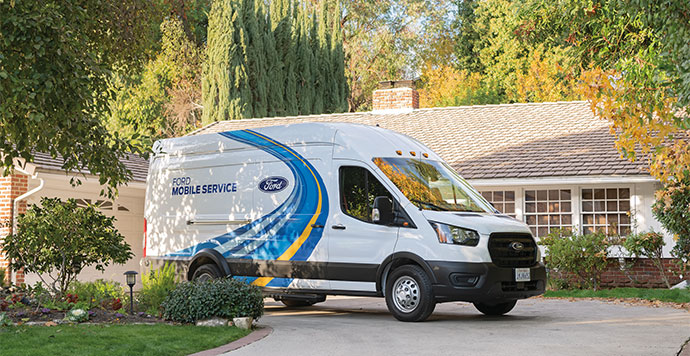 Mobile Mechanics at Anderson Ford of St. Joseph
At Anderson Ford, we take pride in the markets we serve. As part of our commitment to our customers, we've taken our services outside of our dealership and into the community. Our Mobile Mechanics are certified technicians with years of experience and expertise. We're taking the trusted care you've come to expect from the Anderson brand, and bringing it right to your doorstep!
How Mobile Mechanics at Anderson Ford Work
Scheduling Made Easy
Our team is dedicated to meeting the needs of every customer in our area, which means meeting you where you're at. We understand that life can be hectic, and
scheduling a time for vehicle service
and maintenance isn't always at the top of your priorities. Our certified service technician teams will be on call, during our regular business hours. Monday-Friday, 8:00am-5:00pm. We will come to you at work, home, or other places to service your vehicle remotely from our dealership.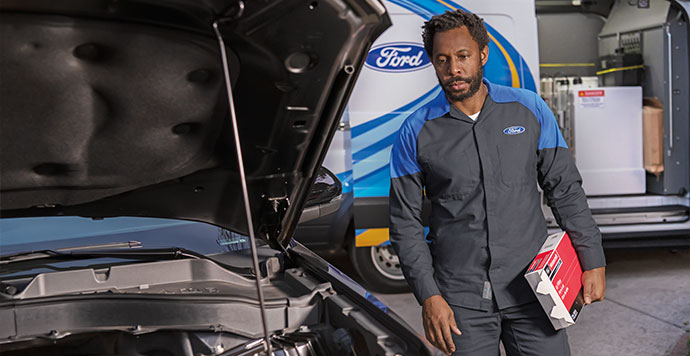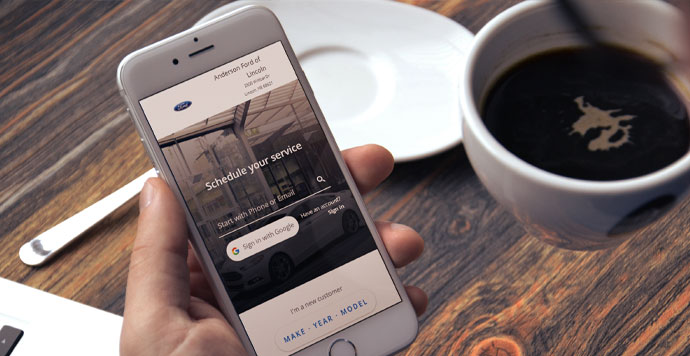 Scheduling Made Easy
Requesting Mobile Mechanic service is as simple as the click of a button. You can
schedule your appointment
with us via phone or through our site, and we'll take it from there. Once we have the details, we'll confirm everything with you and send our mechanics to your location with a reminder for you beforehand. With Mobile Mechanics by Anderson, you can rest assured that quality service and repair is just a click away.
Mobile Services Delivered to You
We offer a variety of services and maintenance options with our Mobile Mechanics network:

Safety recalls
Vehicle recalls seem inevitable, but fortunately they don't have to take time out of your schedule. Our Mobile Mechanics do the check up and fix any recalls we can, so you can continue on with your day.

Oil changes/filters/wipers/bulbs
Whether you're in need of a quick oil change, filter replacement, or a change of wipers, we'll save you the trip to the shop. These simple tasks are just a few routine maintenance options we offer through the Mobile Mechanics services. Feel free to stay at work, or home, while we take care of the rest.

Battery replacement
Weather and age that damage batteries are both out of your control, but with mobile mechanics, you have the chance to take some control back. We'll come to you with a fresh battery to keep you on the road, even while you stay on the clock.

Tire rotation
Keep your vehicle running smoothly with a full tire rotation wherever you need it. We'll make sure the wear and tear is even and kept to a minimum, in order to keep you driving safely for many miles to come.

On the go programming
Car programming comes around from time to time, but so can we! We'll stop by at your convenience to program your vehicle and diagnose any issues that may come up along the way.

Tune-up
Our Mobile Mechanics are experts from bumper to bumper. If you're in need of a tune up or repair, our team will be there to make it right.

Brake pads/Rotor swap
Brake pads and rotor swaps come with the regular wear and tear. Our Mobile Mechanics ensure that brakes stay solid, so you don't have to pump the brakes on your day to get them replaced.

Check engine light
The dreaded check engine light is never a welcome sight, and rarely comes at a convenient time. While we can't control the timing, we can add a bit of convenience to the process. If your check engine light comes on, we'll be there to make sure you have an expert to recommend the best course of action, without disrupting your schedule.
Routine maintenance practices can protect your organization from unnecessary liabilities. We, at Anderson Auto Group, firmly believe that a full maintenance program will be a great fit for your organization. To relieve the financial strain, this is also a fixed-cost program that allows you to plan for all your maintenance needs. If your fleet vehicle is within 150 miles of our St. Joseph location, your vehicle will be maintained and repaired in a timely manner, and with our respect of your business to stay operational.