Shop the Ford Maverick Truck at Anderson Ford in St. Joseph, MO
The Ford Maverick pickup truck brings customization and accessibility into one complete package. Built with a variety of trims and packages, the Ford Maverick truck is the ultimate city driving to outdoor adventuring machine. Offering unique customization options from the bed to the interior, there's room for up to 5 passengers, and storage for all your needed equipment.
Capability at the Highest Standard
The Ford Maverick's payload capacity of 1,500-lb, along with an estimated EPA of 40 MPG makes the latest Ford pickup the ideal balance of braun and efficiency. If that's not enough, the max towing capacity of up to 4,000 lbs should do the trick for any traveler looking to take to the road. Front wheel drive comes standard to get you through nearly any weather condition, and smart storage solutions help to bring efficiency from end to end for the journey ahead.
Advanced Technology Solutions
Apple CarPlay and Android Auto are displayed on the standard 8-inch touchscreen in the Ford Maverick. Stream your favorite tunes with a personal hotspot through premium Bang & Olufsen speakers. Enhancing the trip with entertainment and usability options has never been easier.
Browse the Ford Maverick Trims & Options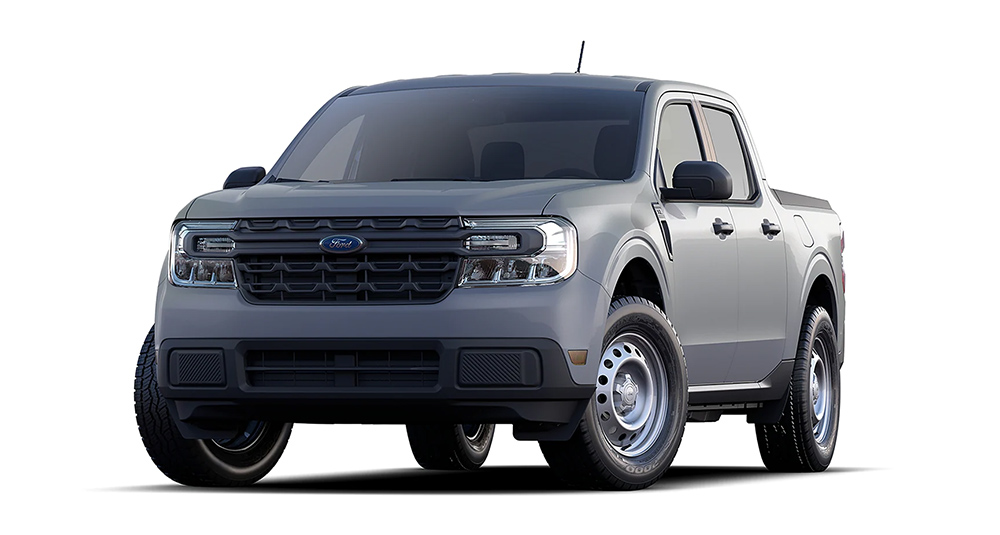 Maverick XL
Enjoy the advantages of a fully hybrid pickup truck through the lens of Ford's design in the Maverick XL. Equipped with 12V wires in the bed, and all the smarts you could ever ask for on the inside, the XL is sure to impress from end to end.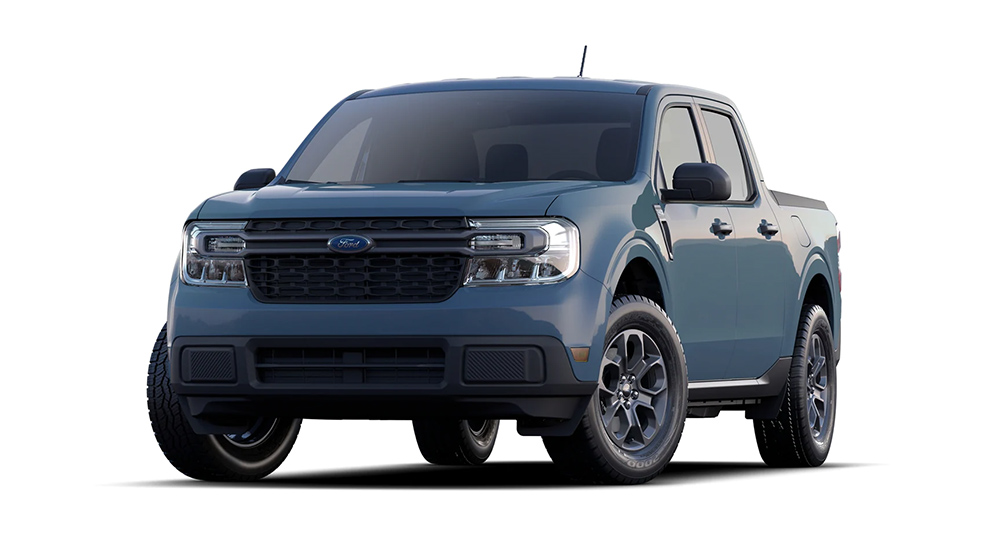 Maverick XLT
The XLT is built for outdoor adventuring like no other. Cubby storage in the bed, as well as an impressive 10 tie-down spots enhance the design for hauling and storing nearly any equipment you'll need along the way. Choose from Navy Pier and Medium Slate interiors, and customize the XLT to meet your own needs.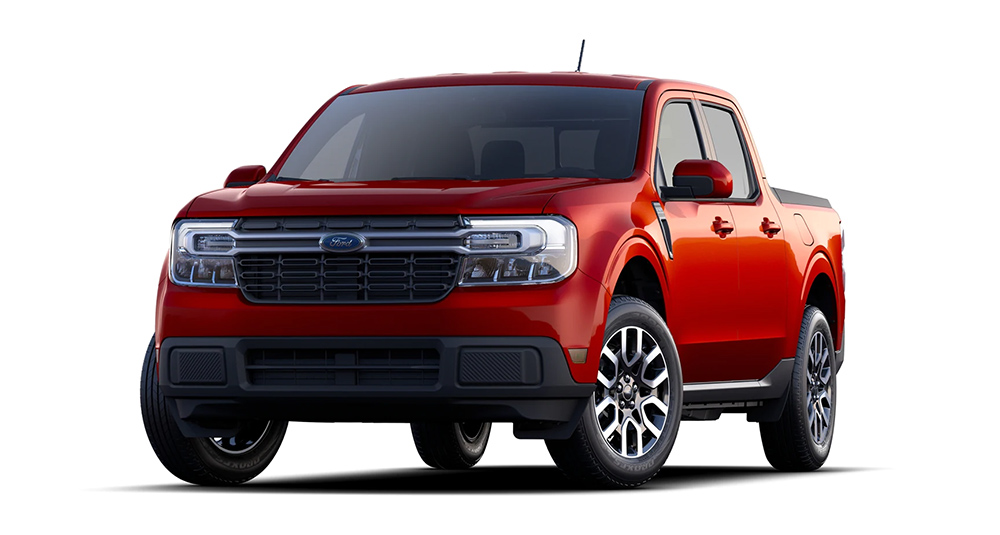 Maverick LARIAT
The LARIAT trim levels offer unmatched luxury in a fully capable package. The ride is enhanced with intelligent design, and a 6.5-inch productivity screen. The Maverick LARIAT's design brings premium leather seating and interior finishes, while being intelligently equipped from the inside out.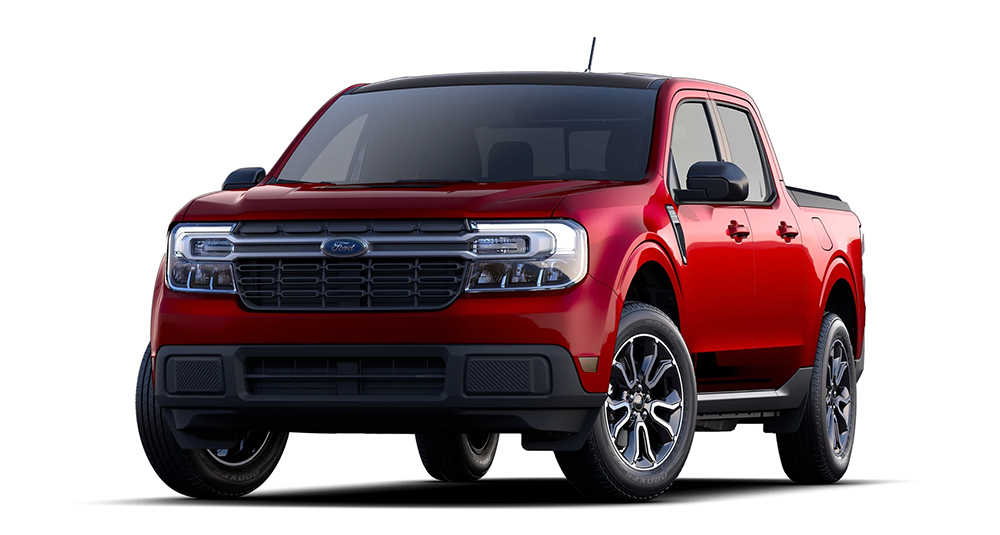 Maverick LARIAT First Edition
The standard hybrid engine paired with a power moonroof are the perfect combination of sophistication and futuristic design. Choose from a variety of wheel options and packages to cater to the needs of wherever the road takes you.